Personal Hygiene
A wide range of topics fall under the heading "personal hygiene." Hygiene is more than just bathing and washing your hair. It also covers everything from your deodorant to your dental hygiene. Everyone knows this, what every may not know is that this is quite simply a fast moving and ever changing field. If you would like to know the latest and greatest ways to ensure good personal hygiene, then simply take a look inside our ever growing and ever expanding library.
Tips, Tricks, and Answers
The following articles are available for the 'Personal Hygiene' topic. Click the article''s title (shown in bold) to see the associated article.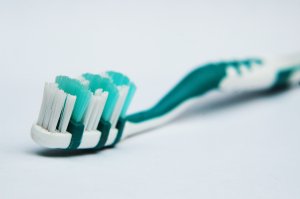 Cleaning Around Teeth Braces
Braces, though they are designed to help your teeth in many ways, also present some rather unique problems. One of the more prominent problems is trying to figure out how to clean your teeth with something stuck to them. Cleaning around teeth braces, while possibly tricky, isn't an impossible task.
Cleaning Dentures
Dentures are extremely important to many people of all ages. However, they are also fairly expensive and, as such, need to be taken care of in order to get the most use out of them. Cleaning dentures is a huge part of maintaining them in good working order.
Cleaning Your Toothbrush
Learn seven popular methods for cleaning and disinfecting your toothbrush. Read on for some simple tips for maintaining a clean toothbrush for good oral health.
Removing Hair Dye Stains
Hair dye can easily stain both skin and clothing. To prevent these stains, wear old clothing and spread petroleum jelly on your skin. To remove dye stains on your skin, rub toothpaste into the mark and rinse the stain away. To take hair dye out of clothing, treat the stains with alcohol followed by lighter fluid, turpentine, or hydrogen peroxide. If all else fails, use bleach.
Removing Nail Polish
Nail polish can be messy, but spills are not permanent. The simplest solution for nail polish spills is to use nail polish remover. If nail polish remover doesn't work, or if your clothing or carpet are too fragile for you to use it, this tip includes several combinations of hydrogen peroxide, hair spray, and rubbing alcohol that you can use on stubborn stains.
Removing Stains from Fingernails
You can protect your nails with lemon juice. For natural relief from fungus stains, try Vicks Vapor Rub or grape seed extract. Yellow stains from nail polish can be removed with a lemon juice treatment. Bacteria stains must be treated medically, but can be prevented by keeping your nails dry and well aired.
Removing Stains from Teeth
Teeth naturally build up tartar and plaque, and daily brushing will not get rid of it all. Make sure to brush daily with fluoridated toothpaste. Whitening toothpaste and bleach can help bring out the whiteness of your teeth. Be sure to go to your dentist at least twice a year for thorough cleaning and polishing.
Removing Teeth Stains
Teeth naturally yellow over time, but products exist to help lessen the effect. Make sure to brush and floss regularly. Whitening toothpaste can help bring out the natural whiteness of your teeth. Vinegar or baking soda applied correctly can help clean off the yellow. If you decide to use a commercial whitening product, make sure to consult with your dentist, since many can damage the enamel on your teeth.