Yard
If your front yard landscaping looks like something that more accurately belongs in the junk yards rather than in a residential area, then you need some serious help. Through our yard, we are able to give the world a brief idea of what they can expect with us. Think of the first impressions that you have received when you visited another's home, and how that impression has stayed with you. Take some time and turn your backyard from a barn yard into an oasis of a garden. If you have ever wanted to know how to clean up your yard (front and back), all the greatest time saving strategies that can make it fun instead of a chore, then take a look here.
Tips, Tricks, and Answers
The following articles are available for the 'Yard' topic. Click the article''s title (shown in bold) to see the associated article.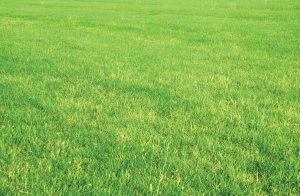 Cleaning a Cedar Fence
While you cannot restore cedar fencing to its original color, you can remove black stains caused by tannins, mold, and sap. Work with protective gear if you decide to use an acid spray, and remember to cover surrounding vegetation to protect it from damaging chemicals.
Cleaning a Flagstone Walkway
Usually you wouldn't think that you would ever need to clean rocks, but when those rocks, like flagstone, are a part of your home's overall appearance, suddenly rock cleaning becomes very important. Here are some tips on how to clean flagstone walkways.
Cleaning Canvas Awnings
Canvas awnings provide protection and shade and will last years if you take the time to clean them. Never use a pressure washer to clean a canvas awning, as the pressure will simply embed dirt into the woven fibers. Instead, gently scrub with soap, water, and a brush. Follow these simple steps to have your canvas awning looking brand new.
Cleaning Dirty Pool Water
Have you ever noticed that there are times that, no matter what you try, you just can't seem to get your pool water clean? Cleaning pool water can often seem more of an art, than a science. When you find yourself faced with these situations, try a few of these methods.
Cleaning Home Siding
Have you ever noticed how the siding of your home has a tendency to become dirty, or even moldy, over time? Often, cleaning home siding can seem like a pretty straightforward task, and for the most part it is. However, you should follow these simple guidelines to ensure that you are doing it the best possible way.
Cleaning Out the Doghouse
Cleaning out your dog's house is not only a good idea, it is the law in some states. You should clean out the doghouse at least once a month, ad more often during rainy and humid seasons. Follow these tips to keep your dog's house clean and sanitary.
Cleaning Pool Water
Have you ever noticed that there are times that, no matter what you try, you just can't seem to get your pool water clean? Cleaning pool water can often seem more of an art, than a science. When you find yourself faced with these situations, try a few of these methods.
Cleaning Swimming Pools
Want to clean your swimming pool? All you need is the proper equipment and some elbow grease.
Cleaning the Hot Tub
Hot tubs can be, and often are, wonderful things to have in the yard of your home. However, if you don't take care to properly clean your hot tub, it is going to quickly break down—and then no one will have any fun. Cleaning the hot tub is quick and easy if you know what to do.
Cleaning Up Your Yard
Cleaning up your yard may be a daunting and overwhelming task, but really, you just need to know the right way to go about doing it. Here are some ways you can make sure you have an effective and productive yard cleaning!
Cleaning Your Driveway
While you can use dangerous chemicals to clean your driveway, first try simple household chemicals, one at a time. You might find something that works just as well as a costly product. Always wear protective gear when using chemicals, and while cleaning your driveway, make sure that pets and children are not nearby.
Cleaning Your Front Entry
Since guests' first impressions are based on your entry area, it's important to keep it clean and tidy. You'll first learn about how to declutter and organize the area and keep it that way. Then read on for a suggested entryway cleaning sequence, which should only take about a half hour from start to finish.
Cleaning Your Grill
Just because it's not inside the house doesn't mean that your grill doesn't need to be cleaned. Like any other item used in food preparation and cooking, your grill or barbecue should be kept as clean and as sanitary as possible. Here are a few pointers on how to clean and maintain your grill.
Cleaning Your Lawnmower
Fall is the perfect time of year to clean your lawn mower before storing it for the winter. If you clean your lawn mower and take the pains to maintain it before winter storage, it will be in good shape for the vigorous mowing season of spring.
Cleaning Your Sidewalk
Why feel jealous when looking through new subdivisions at model homes with pristine sidewalks? You can restore your sidewalks to their original color by following these tips. All you need is a simple cleaner, a rented power washer or stiff brush, and a little elbow grease.
Easily Cleaning Your Barbecue
Just because your barbecue goes outside, doesn't mean you don't need to clean it. Keeping your grill clean will help you cook easier and your food taste better.
Hot Tub Cleaning
Does your hot tub have scum? Make it disappear with some forethought and a little effort. Hot tub cleaning isn't actually that hard, as long as you know what to do. Learn how here.
Keeping Pool Water Sparkling Clean
Clearing away obvious dirt and debris will help keep your pool water sparkling clean, but you also need to test your water now and then to ensure proper balance. Adding pool chemicals in the right combinations will help clear cloudy water and inhibit algae buildup, as well as residue created by hair products and tanning lotions.
Maintaining Aluminum Fences
An aluminum fence is pretty convenient, with low- to no-maintenance and a pleasant look. There are a few things you can do to keep it looking its best, and you'll find the information about it here.
Outdoor Kitchen Cleaning Strategies
Because they differ from regular indoor kitchens, outdoor kitchens may require different cleaning methods. There are various strategies you can use to make your outdoor kitchen look beautifully clean.
Pool Cleaning Tips
If you have a pool, then you probably know that it requires a fair amount of maintenance. Remember these cleaning ideas to help you keep your pool looking great and ready to swim in.
Properly Disposing of Christmas Trees
If you use a live tree for Christmas, there are proper ways to dispose of it. Check with your trash service or local government and find out the programs available for tree pickup. Or, decide if you'd like to recycle your tree, and then follow these tips for properly disposing of your Christmas tree.
Quick Aluminum Siding Cleaning Strategies
Due to its durability, aluminum is a pretty popular choice for the siding used on houses. Even the most durable of materials are going to need the occasional cleaning. If you don't want to spend all day cleaning the siding of your home, then you should take a look at these quick aluminum siding cleaning strategies.
Removing Iron Stains from Vinyl Fencing
One of the more difficult types of stains that you will occasionally need to remove from vinyl fencing is an iron or rust stain. Luckily, vinyl is an extremely durable and easy-to-clean material. This may not seem like a very tricky operation, however there are times when it can be. The problem arises when you want to remove irons stains from vinyl fencing without damaging any of the trees or plants nearby. Here are some great ideas for removing iron stains from your vinyl fencing.
Yard Management
Everyone knows that first impressions are important, and nothing makes as much of a first impression as your yard. If you do not implement proper yard management techniques, you will quickly have an untidy and messy yard. It is the first thing that people see when they come to visit, so why not start their impression of your home off on the correct foot?