Wood
Wood is everywhere in our personal and professional lives. From the wooden furniture that we sit on at home so we can watch television, to the wood flooring at work. If you have ever tried to clean and maintain lumber in it's various forms, then you know well the frustration that can come from using the wrong cleaning methods. So, if you are looking for information on the correct wood floor polish to use, or even the best methods for cleaning wood in general, welcome. You have come to the right place.
Tips, Tricks, and Answers
The following articles are available for the 'Wood' topic. Click the article''s title (shown in bold) to see the associated article.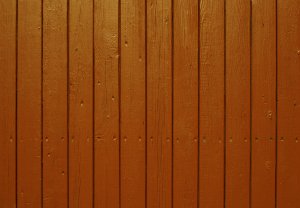 Cleaning a Cedar Fence
While you cannot restore cedar fencing to its original color, you can remove black stains caused by tannins, mold, and sap. Work with protective gear if you decide to use an acid spray, and remember to cover surrounding vegetation to protect it from damaging chemicals.
Cleaning and Protecting a Wood Table
Wood tables are a wonderful accessory for just about any kind of home decor, and for some are absolutely necessary. As such, learning the right way of cleaning and protecting a wood table is an absolute must.
Cleaning Antique Wood Furniture
Antique wood furniture can be a beautiful addition to your home, as well as a treasured heirloom. The trick though is learning how to clean it properly in order to preserve it. Cleaning antique wood furniture is not an impossible task, but it is one that needs to be approached with the proper respect and care. Here's how.
Cleaning Wood Blinds
When removing wood blinds from your windows, ask someone to help you, as they can be heavy. Never use water or water-based cleaning products on your wood blinds, as they may warp, and can even grow mold. Instead, use a quality wood cleaner and buff the wood after you clean it.
Cleaning Wood Paneled Refrigerators
With wood paneling, a refrigerator can blend in to the rest of the kitchen. When cleaning the surface of this appliance, use techniques similar to those used while cleaning cabinets. Use cleaners that are safe on wood and always dry the surface thoroughly when done.
Cleaning Wood Shingles
It is preferable to clean your wood shingles on a hot, sunny day so that the shingles will dry thoroughly. Start early in the morning, as cleaning a wood shingled roof is labor intensive and takes many hours to complete, depending upon how many helpers you have. Be cautious when walking on your wet roof, as it will be slippery.
Getting Mildew Out of Veneer
If the conditions are right, mildew and mold can grow just about anywhere. This can be exceptionally annoying if the mildew happens to get into some of your older furniture. Well, getting mildew out of veneer furniture doesn't need to be a painful experience. Here are some simple steps that you can use to get the job done.
Handling Scratched Wood Furniture
To repair or obscure scratches in your wood furniture, try one of these many tips. Scratches in the finish can be easily covered up and filled in. Scratches penetrating into the wood will need to be darkened in order to hide them.
Removing Stains from a Wood Deck
Most mild stains can easily be removed from a wood deck with detergent and water. Simply use a stiff brush to agitate the solution against the stain, allow it to stand, and then rinse thoroughly. More persistent stains may require specialized wood cleaners, depending on the type of wood you have, and the stain you're trying to remove.
Removing Water Stains from Wood Furniture
While it is easier to remove a water stain from wood furniture while it is fresh, you can remove old water stains by following these tips. These tips work on solid wood furniture, but are not recommended for laminates.
Restoring Dull and Faded Wood Furniture
Wood furniture can add a wonderful touch of elegance to just about any home. However, over time most wood furniture can become dull and faded. Restoring dull and faded wood furniture isn't a particularly difficult task, though it does require a bit of effort on your part. Just follow these directions.
Wood Cleaners
Many people have wood surfaces present in their homes. Although this material can be fairly simple to maintain, you will need to clean it often to ensure it keeps its beauty.