Glass and Porcelain
Have you ever stopped to think about how much glass and porcelain are in our homes? In the average person's home, there are going to be such things like Great Aunt Muriel's china porcelain and glass, to glass tables and glass doors. Heck, most homes now have either glass tiles or ceramic tiles somewhere in their home. No one in their right mind can expect you to possibly remember how to clean all of these different types of items. Take a look inside for some great solutions to these everyday tasks.
Tips, Tricks, and Answers
The following articles are available for the 'Glass and Porcelain' topic. Click the article''s title (shown in bold) to see the associated article.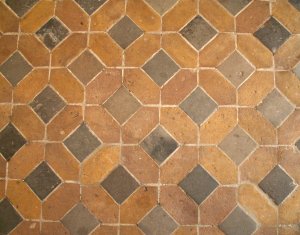 Cleaning an Aquarium
Your main objective when cleaning your aquarium is to rid it of algae, grime, crud, and other obvious unhealthy growth. Your aquarium's environment contains healthy bacteria, and changing the water all at once or too frequently may be harmful or lethal to your fish.
Cleaning Bathroom Glass
It can be very surprising to realize just how much of the bathroom seems to be made up of glass. After all, it often seems like you can't turn around without seeing something that has glass on it. Because of the amount in the bathroom, it can be a real pain when it comes to cleaning bathroom glass. That is until now.
Cleaning Crystal
Cleaning your crystal regularly will keep it looking new and crisp as well as help give your crystal object a longer life. A simple cleaning once every few months or even after a party if you use your crystal dishware will ensure you get the longest and best life out of your crystal-ware.
Cleaning Double Paned Windows
Do you happen to have some double paned windows in your home? More than likely you do, since this is a very popular choice among home builders and home owners. Cleaning double paned windows though can often be confusing, unless you know what to do. Here are some simple guidelines that you can use to help ensure that you get them cleaned the right way.
Cleaning Fine China
What is keeping you from using that beautiful fine china that is neatly stacked and safely stowed away in the back of your kitchen cabinet? Could it be a fear of breaking, chipping, or otherwise damaging those saucers, bowls and cups? Well, despite what you may think, china is actually very durable; it is made to be used. Much of the damage done to fine china happens in the cleaning process. Here are a few tips on how to properly clean your fine china so you can have the confidence to pull it out and use it as it is meant to be used.
Cleaning Glass Doors
Use this simple method to get your glass doors really clean without streaks. You'll just need squeegee, sponge, soapy water, towel, and microfiber cloth.
Cleaning Glass Tables
Because glass tables don't hide any amount of dust, grease or grime, you'll need to clean them often. Here are three easy glass-cleaning methods for you to try: hot towel, Windex, and white vinegar.
Cleaning Glass Tiles
Need help figuring out how to clean your glass tiles? The best way to keep them clean is by prevention, but you can still make them sparkle with a little bit of work.
Cleaning Paint from Glass
Water based paints will absorb water and become rubbery making it easy to peel the paint right off of the glass. Razors are great to help get the paint off, but make sure the glass is wet as you are scraping. Oil based paint will come off with paint thinner or turpentine but can make a mess of everything so keep some paper towels handy. Cleaning the glass with glass cleaner afterward will remove any paint left on the glass.
Cleaning Porcelain China
Cleaning porcelain china is something that is going to daunt any sane and rational person. After all, who wants to be the one known as the person who ruined Great Aunt Muriel's China? Never fear, if you follow this simple guide, you are going to have perfectly cleaned china every time you need to clean them.
Cleaning Shellac from Glass
Shellac can get on glass in any number of ways but there are far fewer ways to remove it from the glass. Alcohol dissolves the shellac and will leave the glass unharmed, scraping it off is discouraged as this can damage the glass and most likely will not even get the shellac off.
Cleaning Shower Glass
Cleaning shower glass can be one of the most frustrating experiences a homeowner can experience when cleaning their home. Often stains, spots, and other kinds of offensive problems can seem to crop out of nowhere with no warning. Here are a few options that you can use to get your shower glass clean.
Cleaning Varnish from Glass
Varnish can get on glass in several different ways. Luckily, there are also several different ways to clean it off. Here is some of the best ways that you can begin cleaning varnish from glass, without going crazy while you do it.
Cleaning Wine Glasses
Wine glasses are an almost mandatory prerequisite when having a formal dinner. As it always seems to be, when cleaning wine glasses (or anything delicate) it is always a little more difficult to clean them. Here is the best way to get the job done with these delicate items.
Crystal Cleaning
Is your crystal no longer crystal-clear? Worry no more! Here are some ideas about what you can do to get your crystal spotless.
Hide Nicks and Scratches in Porcelain
Porcelain nicks and scratches need to be repaired with a commercial epoxy resin. Before applying the epoxy, you need use surface cleaner and acetone to thoroughly clean the area to be repaired. Porcelain repair kits can be matched to the color of your porcelain and applied to blend easily with your porcelain fixture.
Opening and Cleaning a Stuck Decanter
Getting a stubbornly stuck decanter open and cleaned out can be quite the challenge. This tip provides some guidance on how you can save that decanter so it doesn't need to be tossed in the garbage.
Removing Hard Water and Rust Stains
If you have scrubbed your sink and it is germ free, but still looks grimy, chances are you have a hard water stain.
Removing Hard Water Stains from Porcelain
Hard water stains can develop over time and are quite annoying to remove. Usually these stains cannot simply be removed by scrubbing with normal cleaner or soapy water. Instead, try a commercial cleaner or a natural solution.
Removing Hardwater Stains from Crystal
Crystal is beautiful, but it can easily develop spots caused by hard water. Vinegar can be an effective way to fix this problem. There are also other cleaners that can help if the vinegar does not completely remove the hard water spots.
Removing Porcelain Stains
Porcelain is a beautiful addition to any home, especially in the bathroom. The problem with porcelain is that it stains easily. To take a light stain out of porcelain, just rub it down with a little cream of tartar, a common baking additive. Your stain will come right out.
Removing Stains from Glass
If glass has water stains, use an old black and white newspaper, first dry, then wet. Finish by wiping with a dry clean towel. Cosmetic stains on mirrors can be removed by wiping with rubbing alcohol, then patting dry. Smaller glass objects can usually be cleaned by immersing in a solution of lukewarm water and a very mild cleaning detergent for about thirty minutes.
Removing Stickers from Windows
Stickers can be a wonderful item that will allow you (or your children) the opportunity to add some additional decoration wherever you wish. There is only one problem with them, and that is they tend to be permanent in their addition. Removing them later, particularly from windows, can provide a few hours of annoying work if you don't know what you should do. Luckily, now you do.
Removing Superglue from Porcelain
Superglue, while an extremely helpful substance, also has the potential to become a huge mess. One such example is when some superglue falls or is spilled onto some porcelain. Removing superglue from porcelain is not as easy as wiping up some spilled milk. However, it is possible to remove the glue, and still have a great looking area.
Restoring Antique Porcelain Plates
Antique porcelain plates are a beautiful investment that no one really wants to see go to waste. Over time, these plates can become dirty and stained despite our best efforts. In situations like this, all that we can really do is to go about restoring these antique porcelain plates. Here's how.
Window Cleaning
Are your windows dirty? We can all use a little extra help getting our windows clean. This is never more true than when we want to do it quickly. Here is some great information you can use to help you see through them again in virtually no time at all.