Brooms and Mops
If you have ever done any cleaning then you are pretty familiar with the mop and with the broom. These are some of the classic staples for home cleaning supplies. There is some thing about cleaning supplies though that many people may not think about. That is the rather simple fact that they also need to be cleaned. It should go without saying that if you use something to clean up a mess it is going to get transferred to the items you are using to clean up. So, instead of waiting for your mop or your broom to get all kinds of nasty, take a look inside here to find the best ways to use these classic cleaning tools, and keep them clean at the same time.
Tips, Tricks, and Answers
The following articles are available for the 'Brooms and Mops' topic. Click the article''s title (shown in bold) to see the associated article.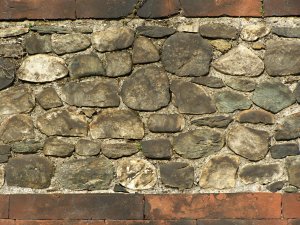 Broom Cleaning
Have you ever thought about cleaning your old broom? Don't toss it out when it looks dirty—just clean it instead!
Choosing the Best Mop
Mops are perhaps one of the most traditional of all tools used in cleaning the home or work space. To get the most out of your mop you want to make sure that you know what you choosing from. Here is a little guide that you can use to ensure that you choose the best mop for your needs.
Cleaning Mops
It helps to have a clean mop when you are cleaning your floor. With a bit of mop maintenance, you can keep your floor shining as good as new.
Dust Mop
For hard floors, a dust mop is a great cleaning tool. These multi-tasking mops sweep up dirt while attracting dust, leaving a beautiful, clean shine on your floor.
Floor Mops
To get a deep clean, you should mop your floor regularly. Which type of mop is best for your floor?
Microfiber Mop
Microfiber material allows you to gently clean different surfaces. Use a microfiber mop on all kinds of flooring for safe, effective results.
Sponge Mop
Mopping hard floors is an important part of their maintenance. A sponge mop is a convenient way to make sure your floors stay clean.