Floors
When cleaning, it seems like cleaning the floors is one of the most repetitious tasks that there is. Does it really matter that you just cleaned that hardwood floor? Not really, since junior just spilled his milk there, and tracked some other type of mess onto your other wood floors. Or how about, that stain on the garage floor, didn't you just get rid of that? Don't even mention the bathroom floor tiles! Here are all the tips and tricks that you need to keep your floor cleaning experience down to a minimum.
Tips, Tricks, and Answers
The following articles are available for the 'Floors' topic. Click the article''s title (shown in bold) to see the associated article.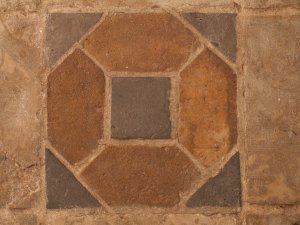 Cleaning Floors Quickly
If you have ever wanted to clean your floors quickly, then this is the information that you need. Here are some of the most common problems that face the most popular flooring choices in today's homes.
Fixing "Smeary" Hardwood Floors
While wood putty can help you safely restore and preserve your hardwood floors, when it is not used correctly you can end up with a smeary problem. If you have ever found yourself faced with "smeary" hardwood floors, here's what you need to do to fix that problem.
Floor Stripping
When most people want to wax a floor, they forget one of the most basic steps, stripping it. Floor stripping doesn't need to be done that often, and isn't really all that hard, but it does need to be done. To ensure that you get the job done right, simply follow these instructions.
Removing Rubber Stains from Kitchen Floors
Rubber stains can show up in your kitchen from various sources. To remove them, you can try scraping them off, but if that doesn't work there are other methods you can use for more serious marks. Whatever the source of the stains, don't worry. Removing rubber stains from kitchen floors is easy.
Steam Mops
Mops can be great tools, but they might not provide the kind of clean you want for your floor. Try a steam mop to clean without any harsh chemicals.