Copper
No other metal really ever seems to provide an air of comfortable elegance than copper. Because of this things like copper sinks and copper pots and pans are on the rise in home decorating. Handmade copper jewelry is another thing that you are going to be able to find more and more in those big jewelry stores. Only one problem though, copper tarnishes fairly easily. If you want to keep your copper products as bright and sparkly as the day you got them, then you are going to need some help.
Tips, Tricks, and Answers
The following articles are available for the 'Copper' topic. Click the article''s title (shown in bold) to see the associated article.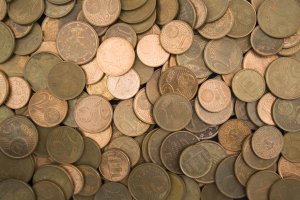 Cleaning Copper Jewelry
Copper jewelry can easily tarnish but can just as easily be cleaned back to its original shine. Following these steps will help ensure that your copper jewelry stays untarnished.
Cleaning Copper Kitchen Sinks
You finally got that copper kitchen sink you have always wanted. Maybe it was because of its antibacterial properties, or maybe it was because you just loved the look. Whatever the reason, you now have a beautiful sink that needs you to maintain it. Good news, it's pretty simple!
Polishing Copper
Copper tarnishes very easily. Instead of buying an expensive copper polish from your hardware store, shine up your copper fittings and decorations with a fifty-fifty mixture of ketchup and water. The acid in the ketchup eats through the tarnish to leave only a beautiful copper finish behind.
Removing Copper Stains
If you have some copper stains left by pipe water on the floor of your shower, or at the bottom of your sink, never fear. While it may seem a little difficult at first to get rid of this pernicious stain, it is possible. All you need to do is follow this method, and you will find that removing copper stains isn't as hard as it used to be.
Restoring Copper Sinks
Since copper sinks are metal, their patina will invariably change color over time. This is a normal and expected process that adds beauty and charm to the kitchen and home. However, there are times when this happens due to unforeseen happenstance. Restoring copper sinks can be done, if you only follow a few simple guidelines.