Vacuum
The vacuum cleaner is one of those vital pieces of equipment that everyone seems to rely on to clean their home or office. Do you know the most effective way to use these vacuum cleaners? Do you know which is better, bag or bagless vacuum cleaners? Do you even know how to change the filter on a bagless vacuum? If you have ever wondered what the answer was to these and similar question then take a look inside here for your answer.
Tips, Tricks, and Answers
The following articles are available for the 'Vacuum' topic. Click the article''s title (shown in bold) to see the associated article.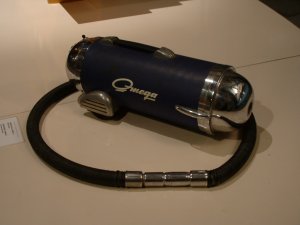 Backpack Vacuum
For people who work in the cleaning industry, having cleaning equipment that is lightweight and durable is important. Backpack vacuums offer cleaning convenience and are easy to transport.
Bagless Vacuums
Do you want a bagless vacuum, but are a little unsure about whether you should get one though? If so, then never fear. Here are some the pros and cons of having one, to help you decide. If you do decide to have one, there is even some information you can use to begin taking care of your new bagless vacuum.
Basic Vacuum Repairs
There are a variety of reasons that a vacuum can begin to act funny, and almost all of them can be found within the average home. Instead of going out and purchasing a new vacuum cleaner, there is always the option of performing a few basic vacuum repairs. All you really need to do is have a little confidence and be careful.
Canister Vacuum
There are many types of vacuums to choose from. If you are looking for a machine that is great for cleaning carpeted stairs and upholstery, consider a canister vacuum.
Cleaning a Bagless Vacuum Cleaner
Keeping your bagless vacuum container clean is essential to keeping your carpets and floors clean. A simple washing out of your container and a quick cleaning out of your filter will keep your cleaner in great working condition.
Cleaning Your Vacuum Cleaner
A vacuum cleaner is easy to maintain. Just make sure you check it periodically and clean it using these seven quick steps. Cleaning and maintaining your vacuum in this manner will help it to work better and last longer.
Cordless Vacuum
Vacuum cleaners are great cleaning machines that can make cleaning jobs more convenient. A cordless vacuum can allow you to clean with a more portable version.
Handheld Vacuum Cleaner
Do you need a convenient way to clean up messes on carpeted areas? Use a handheld vacuum for quick and easy clean up that doesn't require a full-sized vacuum cleaner.
Prevent Damage to Your Vacuum Cleaner
Vacuums can be damaged by the things they suck up. Running the front of your vacuum over the cord can damage the cord and put you in danger. If you hold your vacuum cord in your hand, you'll prevent a potential safety hazard. Putting a strong magnet on the front of your vacuum will protect it from harmful metal objects.
Properly Using a Vacuum Cleaner
These ten steps outline the way to properly vacuum-clean a room. You'll learn how to prepare the room and machine for cleaning, how many times to go over the carpet, and what areas to clean using the hose attachments.
Replacing a Vacuum Cleaner Bag
Buying the correct bag is the most important thing about replacing your vacuum's bag. Just remember that the bag style is always printed on the bag itself so when you need to replace your bag, just look at the fine print!
Replacing a Vacuum Cleaner Filter
A vacuum cleaner is only as effective as the filter inside of it. You need to know how to replace the filter in order to make your machine run effectively. Simply knowing which filter to buy and how to replace it is the key to cleaner air in your home.
Silent Vacuum
Many people hate the loud noise that the vacuum makes while cleaning. If you are tired of the sound, look for a silent vacuum instead.
Upright Vacuums
If you have carpet in your home, a vacuum cleaner is the best method for cleaning. Choose the best one for your situation to get the best results.
Vacuum Accessories
The vacuum cleaner is a tool that makes carpet cleaning a snap. Be sure to keep this machine working at its best by using the right accessories.
Vacuuming Basics
Vacuuming is a basic skill that most people know how to do already. But, re-learning some basics may help your vacuuming be more productive.
When Using a Vacuum on Delicate Items
Vacuums are a quick and easy tool for cleaning most of the fabric items in your home, but some items are too dangerous to vacuum directly. To vacuum these delicate items, put a clean window screen over them and use the brush attachment of your vacuum to clean the delicate item through the screen.