Television
Ever since the first television was invented by Philo Farnsworth back in 1922, television has become increasingly important in our world and society. Television has even become a staple item in American society. As a staple of the American household, televisions can be found everywhere. On average, most American households have at least two different televisions in their home, but sadly these items do not get cleaned nearly as often as they should. You would think that something that has become so important to our society would be taken better care of. Learn all the best methods for keeping your television clean, as well as being able to do it quickly.
Tips, Tricks, and Answers
The following articles are available for the 'Television' topic. Click the article''s title (shown in bold) to see the associated article.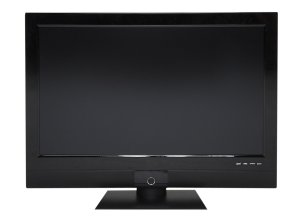 Advanced Television Cleaning
With all of the different kinds of televisions out there, cleaning the screen can seem confusing. Simply figure out which kind of screen you have and clean according to these instructions.
Cleaning an LCD Screen
LCD screens are great, providing crystal-clear images and outstanding performance. If the screen gets dirty, you need to be careful that you clean it the right way so that you don't damage it. This tip can help you get rid of the gunk and restore the picture to a like-new quality.
Cleaning Crayon Marks Off of an LCD Screen
Have the children been unsupervised with the crayons again? The good news is that it should be possible to save your LCD screen. Unless you or your children have pushed too hard on the screen. Then you have a problem!
Cleaning Nicotine Stained TVs
Anyone who smokes or works in a smoking area knows how difficult it is to keep nicotine from staining just about everything. One of the more difficult items to keep clean, for whatever reason, seems to be televisions. If you need a little extra help cleaning your nicotine-stained TV, then you're in luck. Here are some simple guidelines designed to help you.
Cleaning Plasma HDTV Screen
A plasma screen requires special care. You should be careful to clean it with the right products to avoid damage. Preventing marks and fingerprints is also important.
Cleaning Plasma TV Screens
Although some people confuse a liquid crystal display (LCD) with a PDP (plasma display panel), both types of display are cleaned in much the same way. The most important thing to remember when cleaning a plasma TV screen is never to touch the screen with wood products—such as paper towels—or solvents that contain alcohol.
How Do You Properly Clean an LCD Television?
LCD televisions are great! The clarity and size of their picture is second only to plasma screens (depending on who you ask, though) and is leading to their increasing popularity in the home. Properly cleaning an LCD television can greatly increase their longevity and attractiveness. Here is the ins and outs of properly cleaning an LCD television.
Removing Cigarette Smoke from a Plasma TV
Plasma televisions are becoming increasingly popular as time goes by. As such, it is becoming more and more necessary for everyone to know how to clean them. Here is a great method for removing cigarette smoke from a plasma TV.
Television Cleaning Basics
Keep your television set clean with these simple steps. Remember that cleaning your set will ultimately result in a longer lasting machine with an excellent display.